Perfect garden
plants
are few and far between. To qualify as such, a plant should be hardy, be adaptable, possess year-round interest and be easily tended. Mr. Bowling Ball arborvitae (
Thuja occidentalis
'Bobozam') is one such plant. Let's take a look.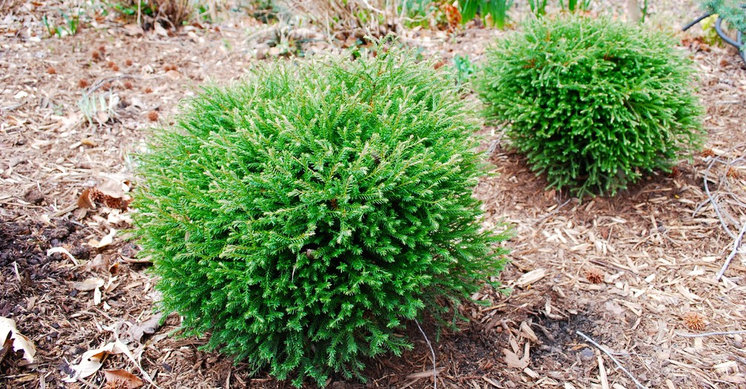 Jay Sifford Garden Design
Botanical name:
Thuja occidentalis
'Bobozam'
Common name:
Mr. Bowling Ball
arborvitae
Origin:
This conifer is a variation (witch's broom) of the American
arborvitae
, which is native to eastern and central Canada and the northern U.S.
Where it will grow:
Hardy to -40 degrees Fahrenheit (USDA zones 3 to 7;
find your zone
)
Light requirement:
Full sun to partial shade
Water requirement:
Average, well-drained soil
Mature size:
2 to 3 feet tall and wide
Benefits and tolerances:
Deer and rabbit resistant; tolerant of air pollution, clay soil and partial shade; can be planted underneath
black walnut
trees; no serious insect or disease problems
Seasonal interest:
This
conifer
is evergreen, with rich, medium-green foliage throughout most of the year; in winter it can show bronze in its foliage (this is more pronounced in full sun).
When to plant:
Spring or fall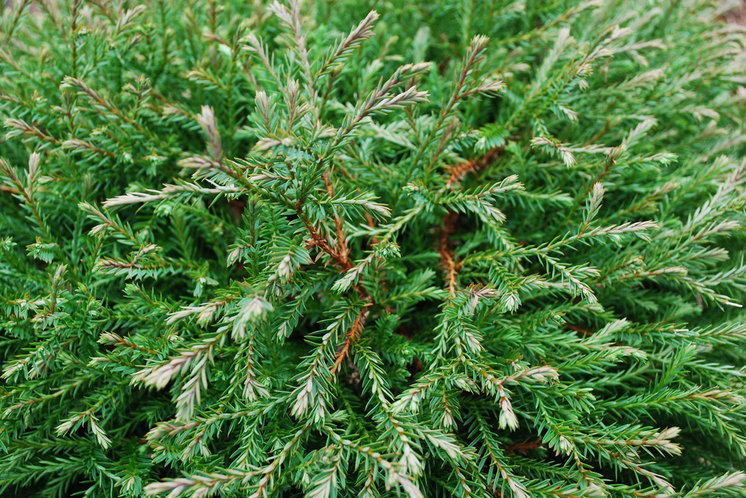 Jay Sifford Garden Design
Distinguishing traits.
Mr. Bowling Ball has flattened, scale-like evergreen foliage with peeling,
cinnamon
-colored bark. Its small size and rounded shape make it stand out from the taller
arborvitaes that are used as screens and hedges.
Jay Sifford Garden Design
How to use it.
Mr.
Bowling Ball
holds its tight, spherical shape without pruning; this makes it a plausible alternative to boxwood (
Buxus
spp) in many situations. Its sculptural shape lets it mix well with a variety of other conifers, ornamental grasses and tall, narrow shrubs. Its shape also allows it to hold its own in vignettes featuring
garden sculpture
, as shown here, where the plants surround a stone birdbath.
Planting notes.
Mr. Bowling Ball is suited to full sun, although in warmer areas it prefers some afternoon shade. It should be planted in moist to average, well-drained soil. If you plant it in groups, leave 3 feet between the plants to allow the shape of each to develop.